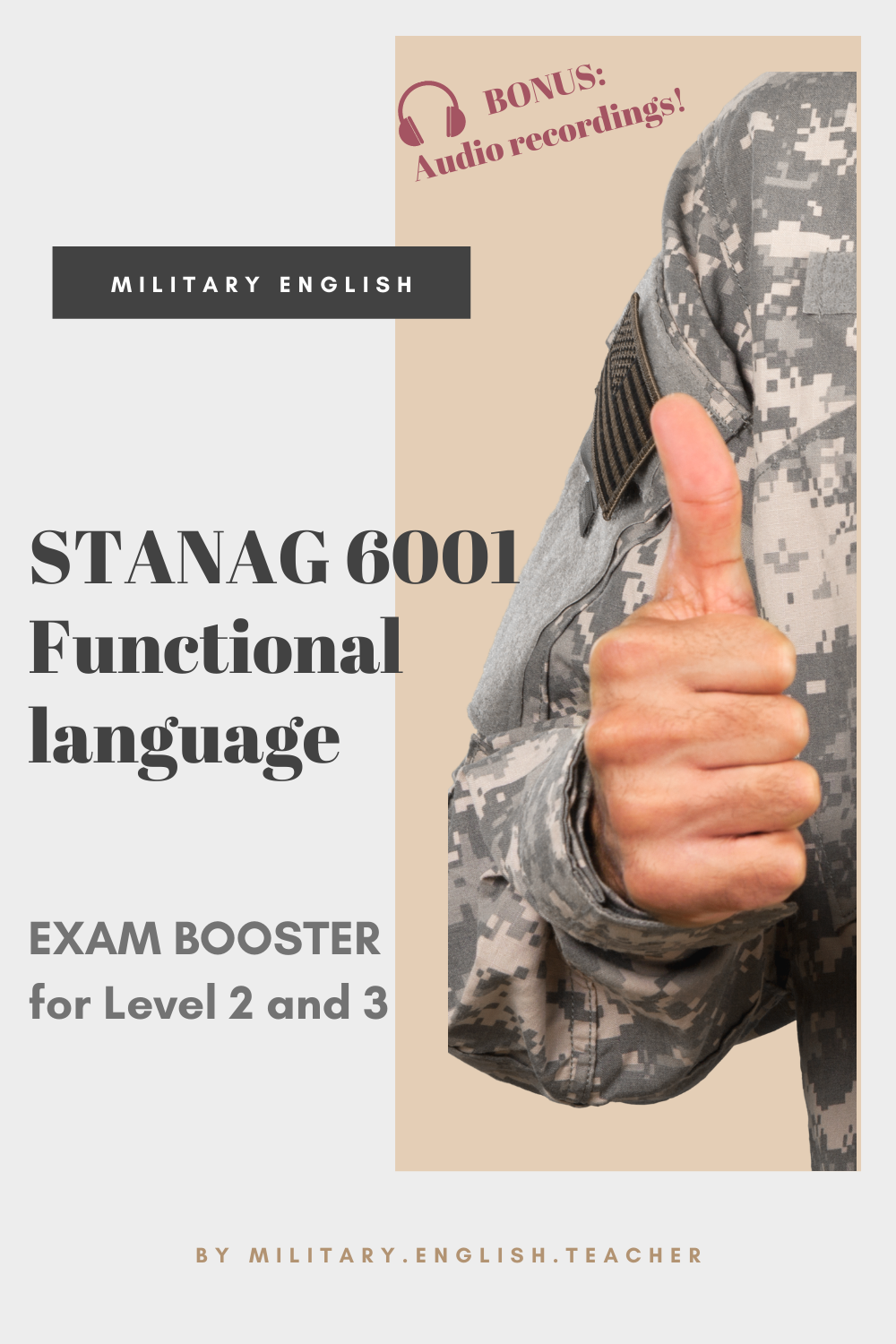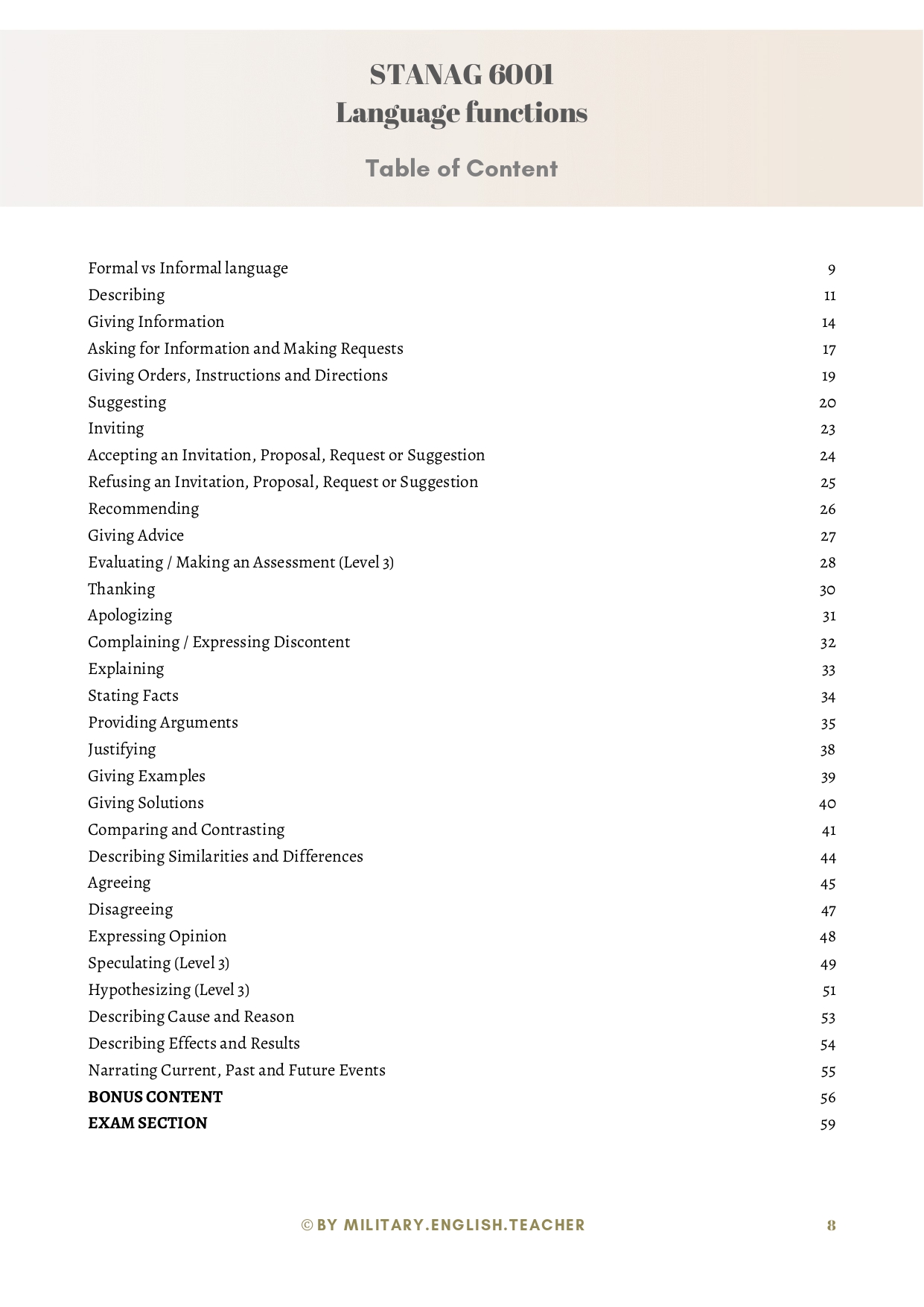 Stanag 6001 Functional Language. Exam Booster Level 2 & 3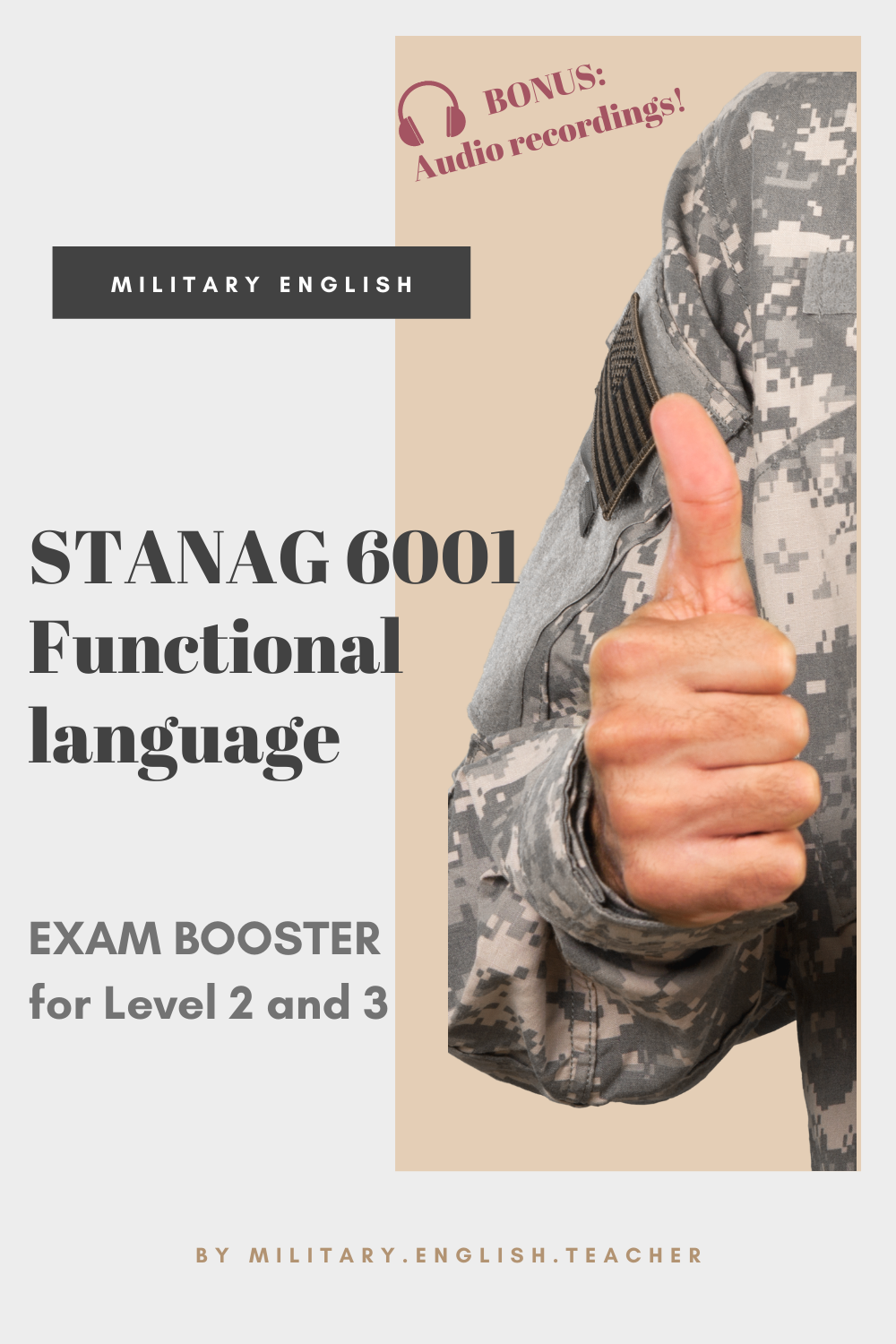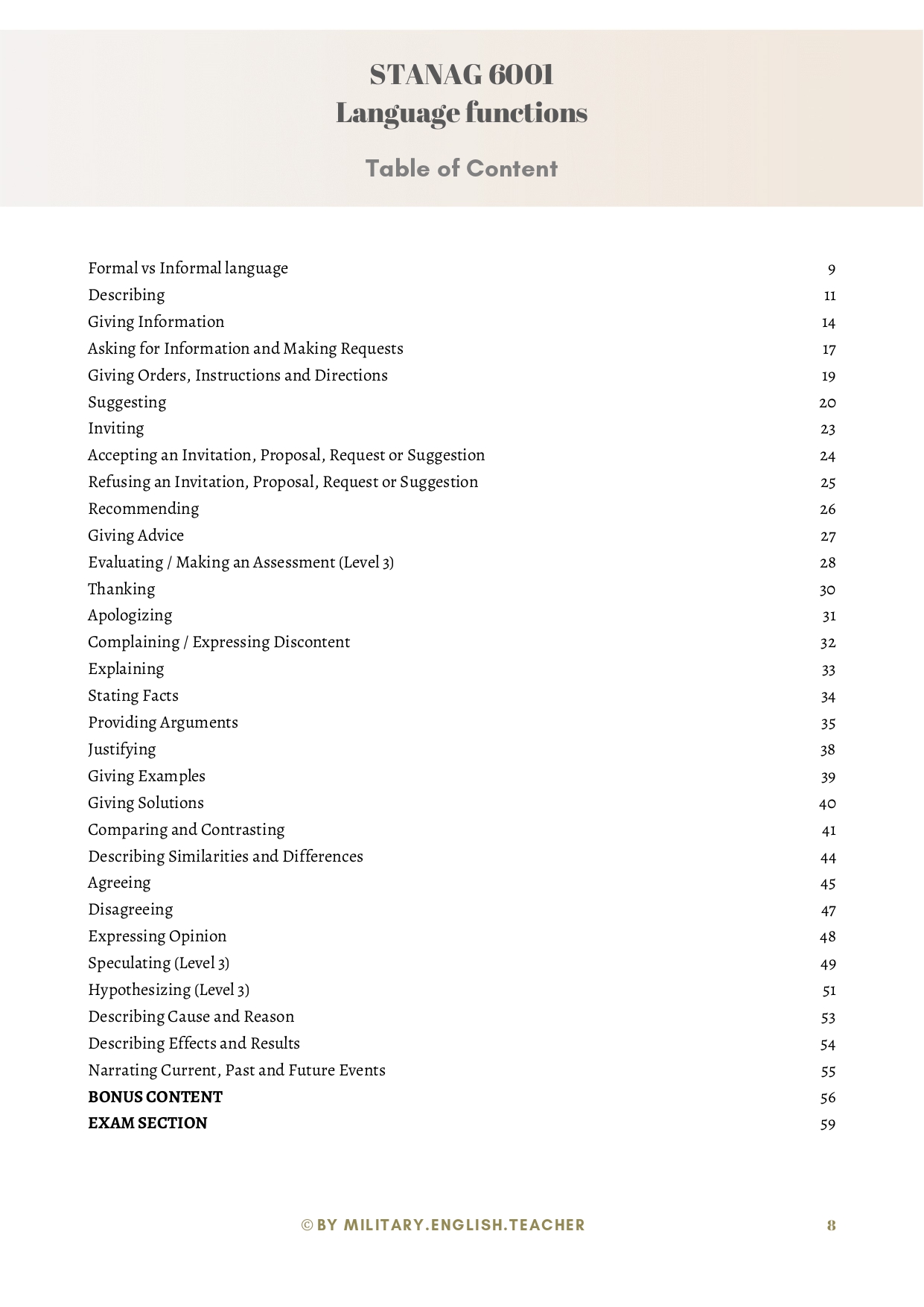 I created this e-book (it's in a PDF format) for people who are preparing for the STANAG 6001 / SLP / JFLT exam and are struggling with demonstrating their skills on the exam.
Functional language is the language we use to perform various 'functions' in specific situations, such as inviting, giving advice, comparing, speculating or disagreeing, to name a few. Most of them requested on Stanag 6001 exam.
an AUDIO version of the e-book so that you can listen to all the expressions.
It saves you a lot of time – no need to look them all up in order to hear the pronunciation.
MP3 format.
Video Description
Product Description
Ebook Content Summary
Reviews