Do you want to actively use the language and socialize while working intensively on your speaking skills?


Learn in a small international group of soldiers from NATO countries.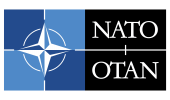 NEXT COURSE: May-June 2023
Classes take place once a week on Zoom in a group of maximum 4 soldiers – intimate atmosphere so that everyone can receive feedback.
Students are divided according to the exam levels (L2 or L3)
Breakout rooms for speaking in pairs
Engaging discussions and debates
Classes focus both on FLUENCY and ACCURACY (recording weekly audio homework and receiving feedback on it as well as on writing tasks)
The curriculum was created according to STANAG 6001 requirements
Students receive weekly checklists with reading (articles, exam reading) and listening tasks (podcasts, TED TALKS, videos, exam listening)
Monthly mock exams
(LEVEL 3) Briefing practice and discussing geopolitical topics
If you can't be present and miss a class – no worries, I will send you the class recording so that you can catch up with the group – you don't lose the money you invested.
International Group Classes
€
399

Option 1: 12-week standard course
Option 2: 6-week intensive course
24 hours of LIVE classes, regular writing and audio homeworks, mock exams and weekly to-do checklists

Evening timetable (usually 6-8 PM)


International environment

Based on Stanag Requirements
In order to book your SPOT in a group – send me an email at: stanag.bootcamp@gmail.com 
Break the language barrier in real communication.
LEVEL 3

 classes take place once a week –

on TUESDAYS at 6.00 PM.
They start on 18th January 2022 and end on 5th April 2022.
(=12 weeks of classes in total) 
LEVEL 3

classes take place once a week –

on WEDNESDAYS at 6.00 PM.
They start on 19th January 2022 and end on 6th April 2022.
(= 12 weeks in total)
Interested in Level 2 group? Send me a message and we will see what we can do about it.
What my students said about International Group Classes:
It was a really useful opportunity to work in an international group, because the only common language is English, so we were forced to use it. All candidates have different opinions thus during conversations we could hear diverse approaches. The geopolitical roundup was a crucial part of the classes. It helped me to get more confidence for further conversation, but also let me be more informed in today's politics, geopolitical issues.
Your course was really beneficial for me! I now know what the STANAG exam is all about and what to focus on. Thank you for these great 3 months, your support and for the care you gave to the course. I will recommend it to anyone who wants to pass STANAG.
If you want to prepare for the STANAG exam and improve your language skills, joining Magda's international group is the best that you can do. She shows you a lot of tips and gives a full spectrum of tools to advance your English. BTW she is a helpful and friendly person, who you can always count on. 🙂
Your classes are amazing, because you give me the boost and confidence when I speak and because I saw that people from other countries understand me when I speak, so it motivated me! You are a hard-worker and an excellent teacher. Thank you, Magda!
I found Magda's video on YouTube and I joined her international group course. We have received a lot of useful tips and materials related with the Stanag 6001 exam. Moreover, thanks to Magda, I got rid of a feeling of fear when I speak. If you want to improve your English, contact Magda. I highly recommend cooperation with this lady. 🙂
Thanks to the LEVEL 3 international Group, and the always precious online Masterclasses I've increased my knowledge. That will give me the opportunity to face my JFLT exam in the best possible way! Magda is always professional with me and the rest of students group!