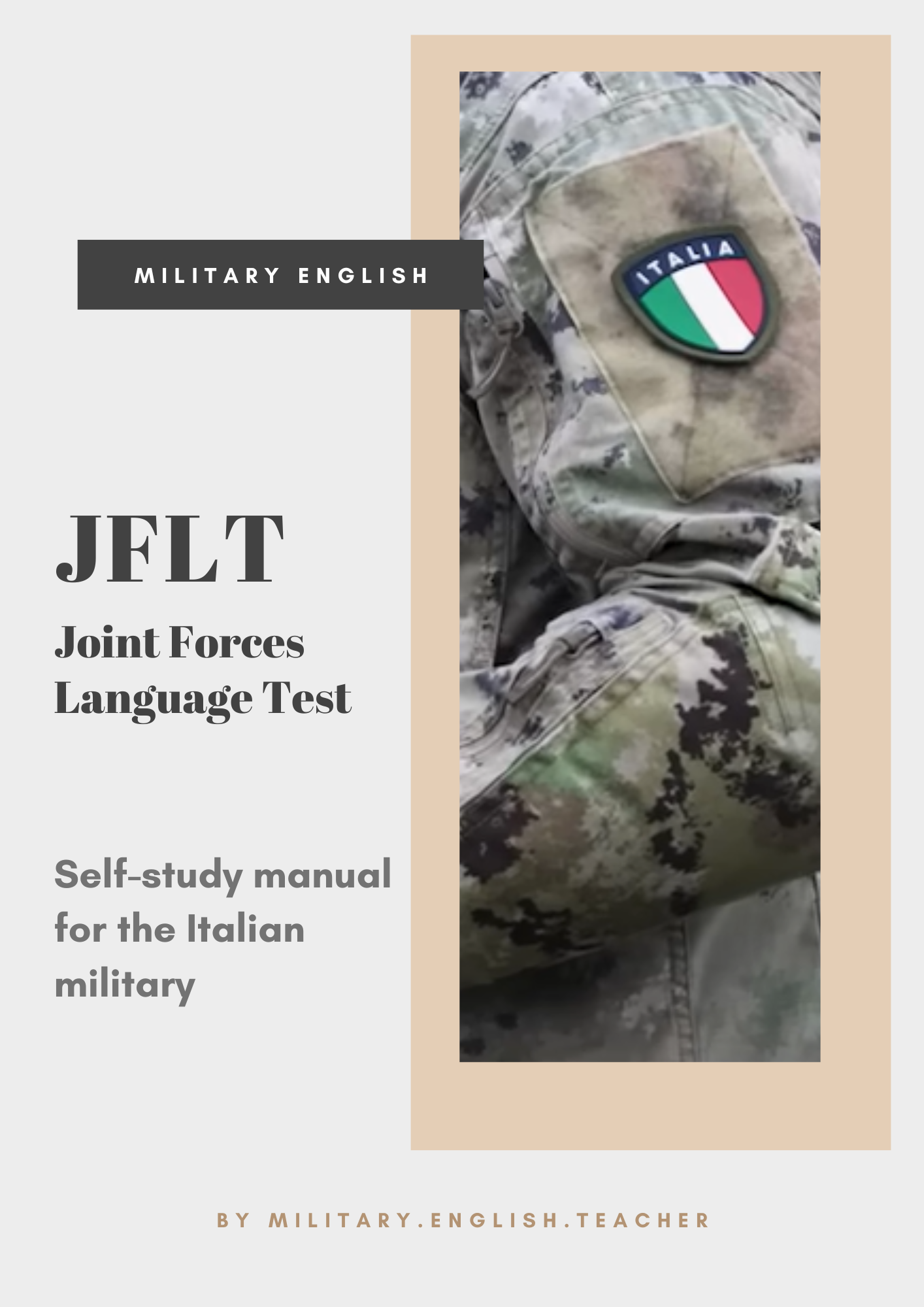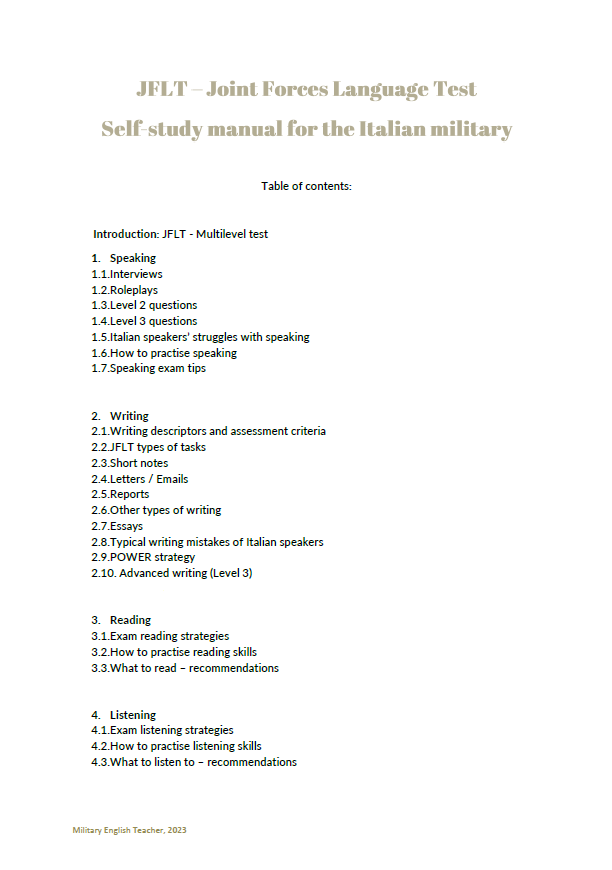 JFLT (Joint Forces Language Test) Self-study manual for the Italian military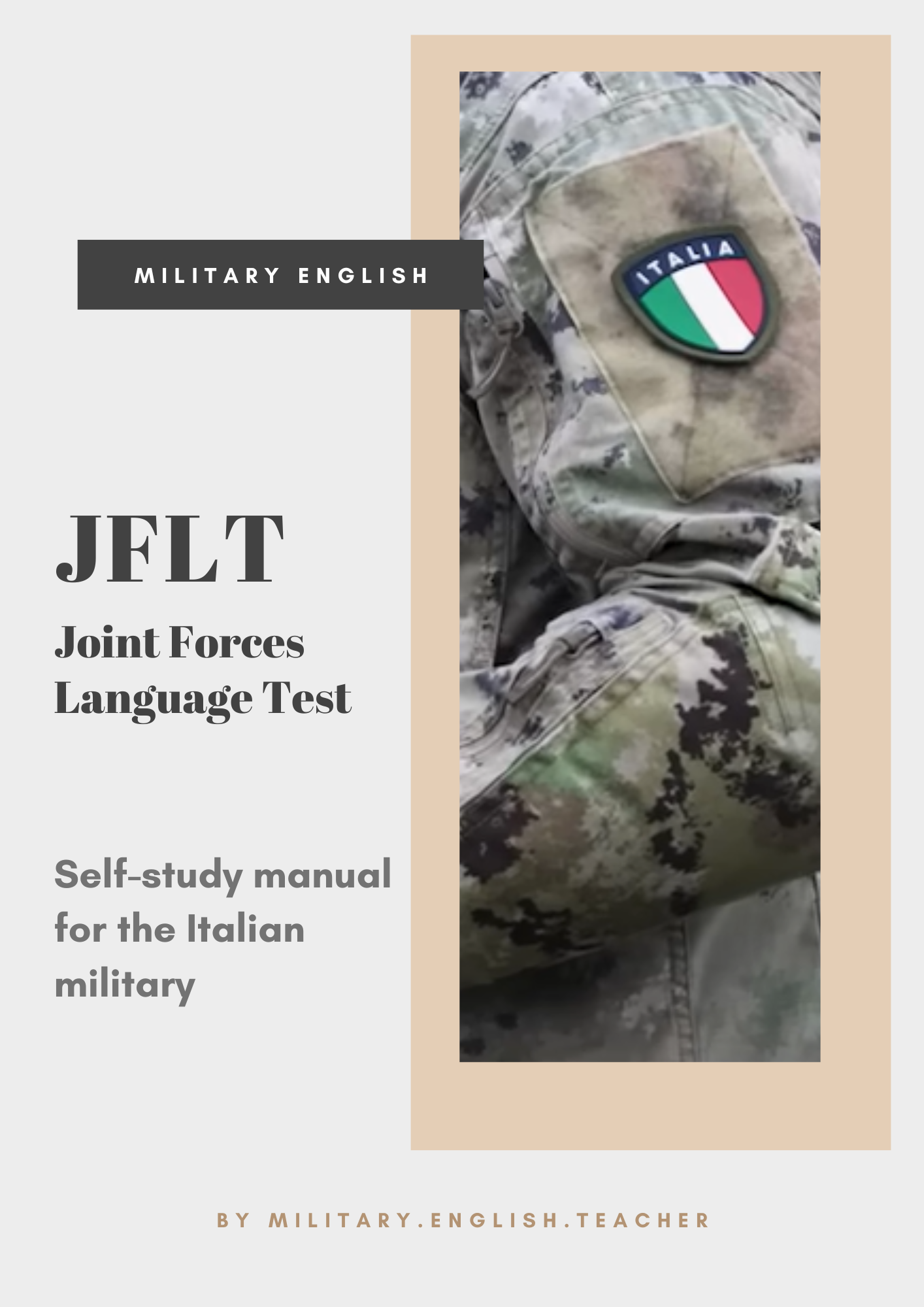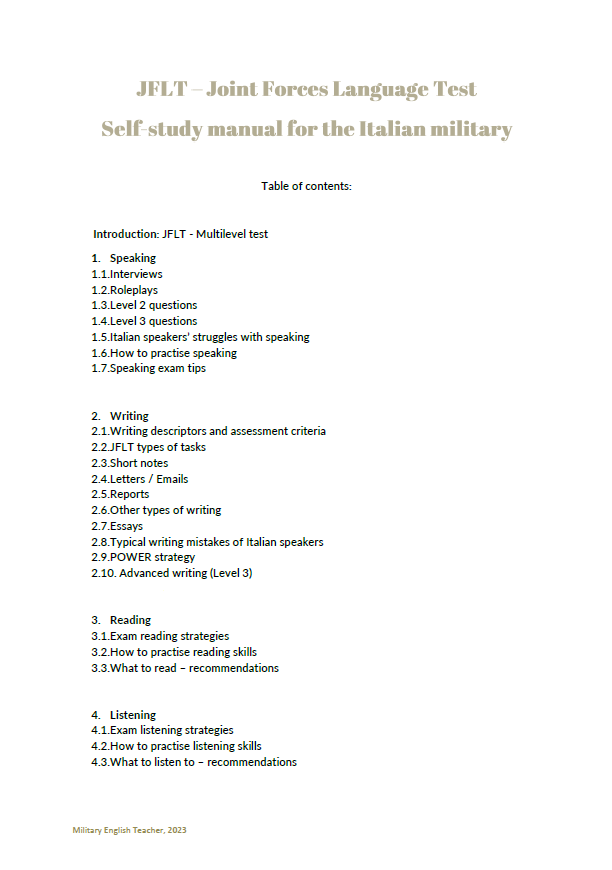 Curious what's inside? No secrets!
The E-book's 67 pages are packed with exam knowledge, tips and strategies.
Speaking
1.1. Interviews
1.2. Roleplays
1.3. Level 2 questions
1.4. Level 3 questions
1.5. Italian speakers' struggles with speaking
1.6. How to practise speaking
1.7. Speaking exam tips
Reading
3.1. Exam reading strategies
3.2. How to practise reading skills
3.3. What to read – recommendations 
Writing
2.1. Writing descriptors and assessment criteria
2.2. JFLT types of tasks
2.3. Short notes
2.4. Letters / Emails
2.5. Reports
2.6. Other types of writing
2.7. Essays
2.8. Typical writing mistakes of Italian speakers
2.9. POWER strategy
2.10. Advanced writing (Level 3)
Listening
4.1. Exam listening strategies
4.2. How to practise listening skills
4.3. What to listen to – recommendations
Let's start the JFLT exam prep, shall we? 😊
Over the last 6 years, I've poured my expertise into teaching for SLP, STANAG 6001 and JFLT exams and developing learning resources for the military community.
This E-book will guide you in the self-study journey and supports you while working with a JFLT teacher.
When you purchase the E-book you will receive an email with the PDF to download. You can also find the PDF purchased in the 'Downloads' section on your Profile, here on my website.
Video Description
Product Description
Video Description
Product Description