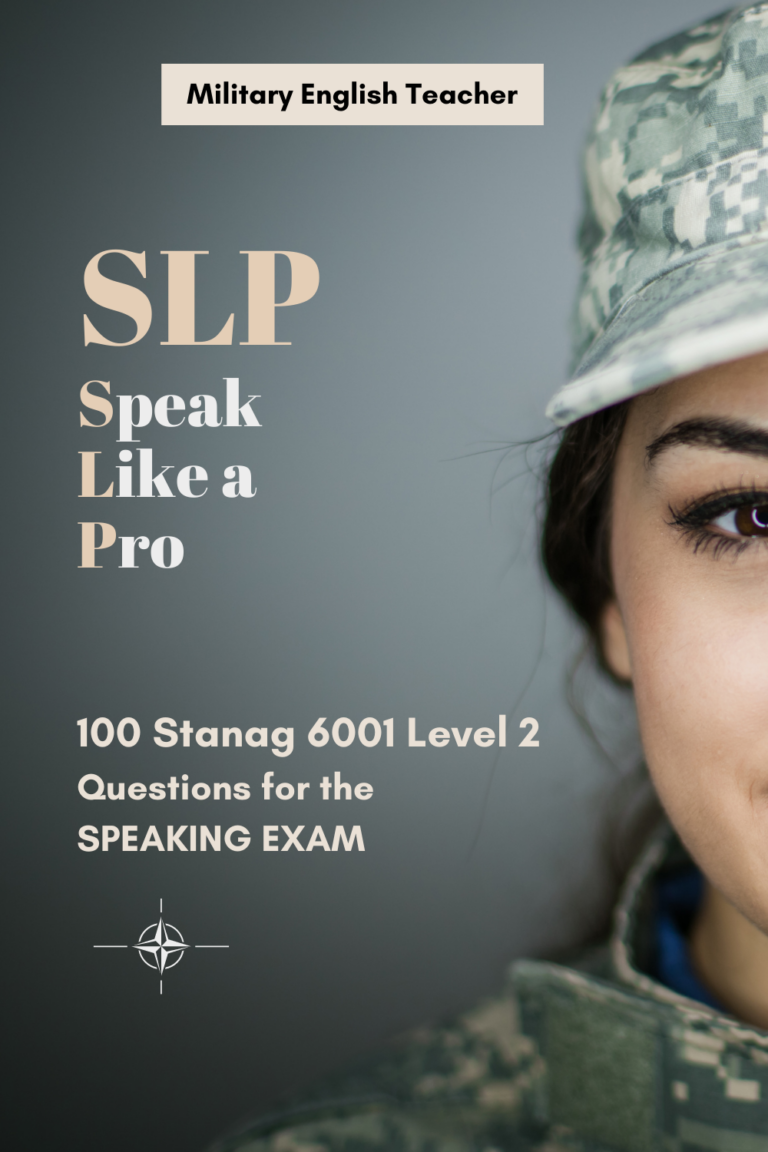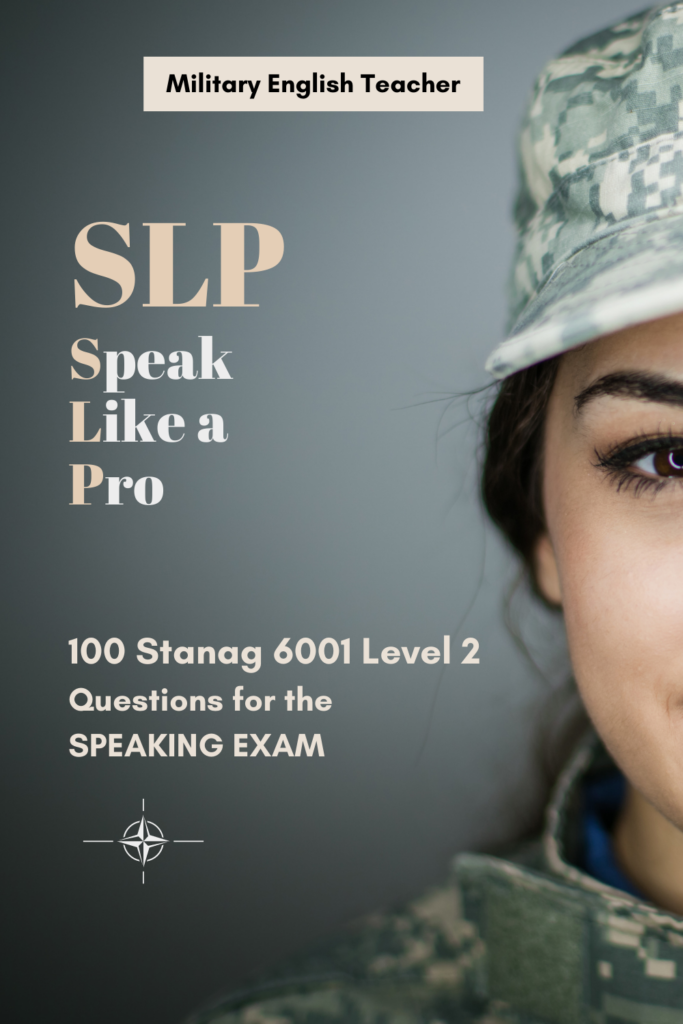 100 Stanag Level 2 Questions for the Speaking Exam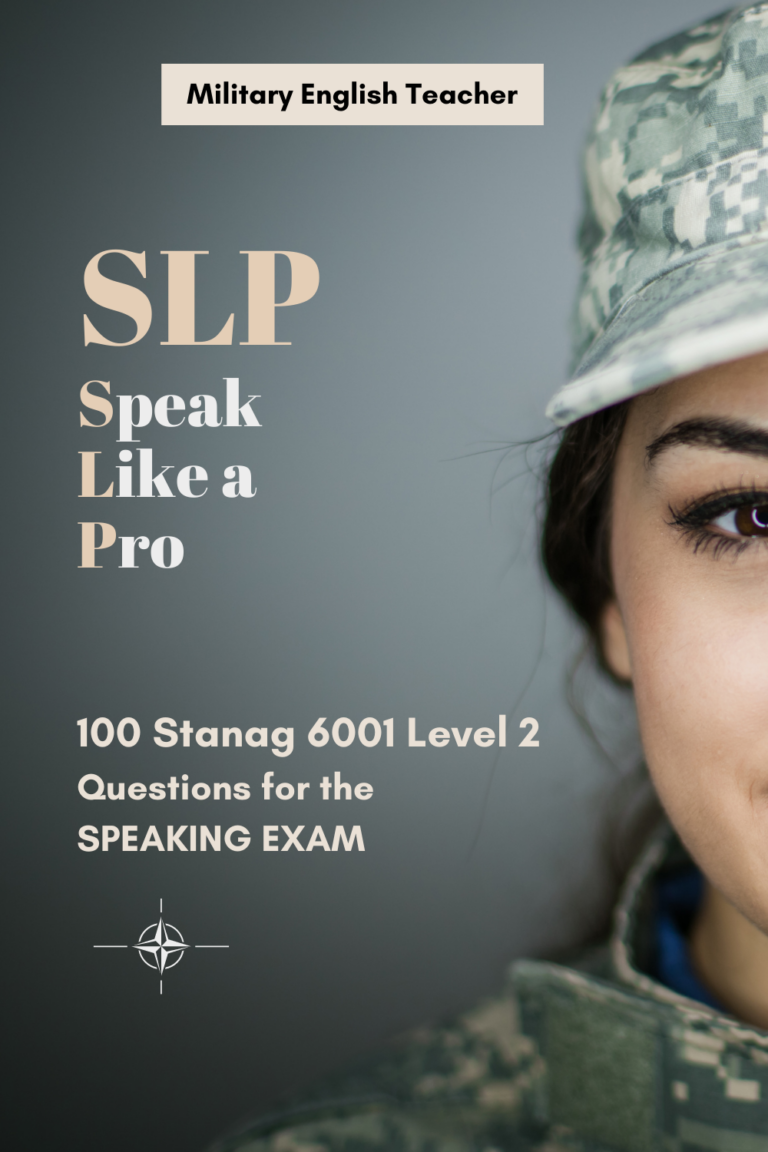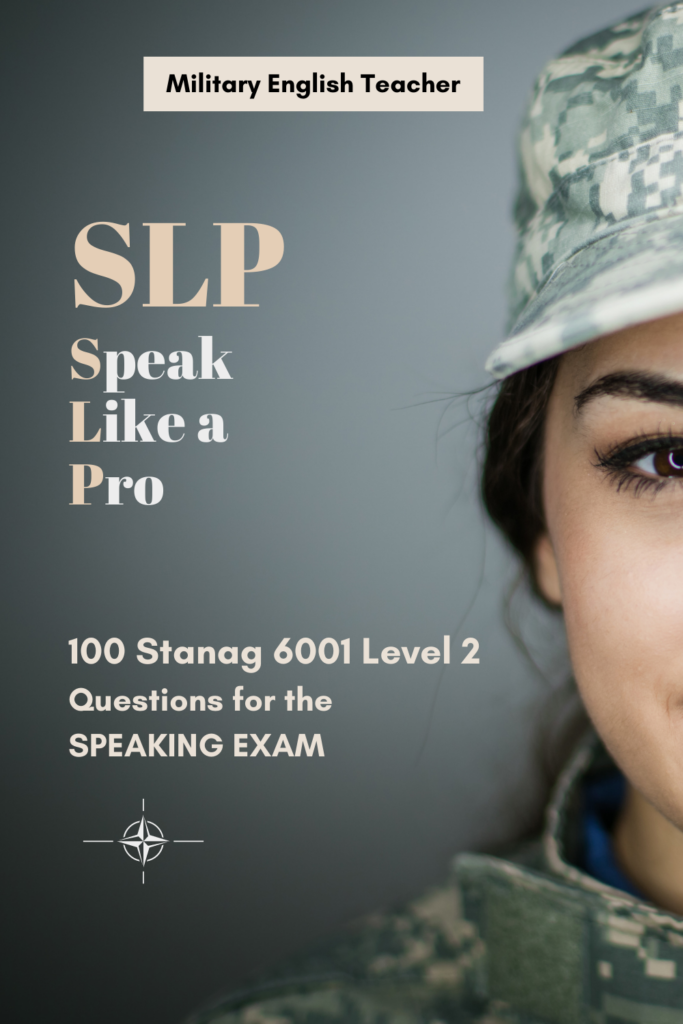 Are you self-studying for the SLP2, Stanag Level 2 or JFLT and need a ready-made list of questions that you might hear during the speaking part of the exam?
This e-book is divided into 20 categories and each of them includes 5 questions (e.g. Your military career, Important people in your life, Your work and workplace or Entertainment).
It will allow you to PREPARE EFFECTIVELY by anticipating questions and preparing your own answers in advance and as a result – boost your exam performance.
Important: The e-book contains questions ONLY, not answers.
Level 2 focuses on three main pillars: narrations (telling stories), descriptions and instructions.
It also covers questions related to your past, present and future.