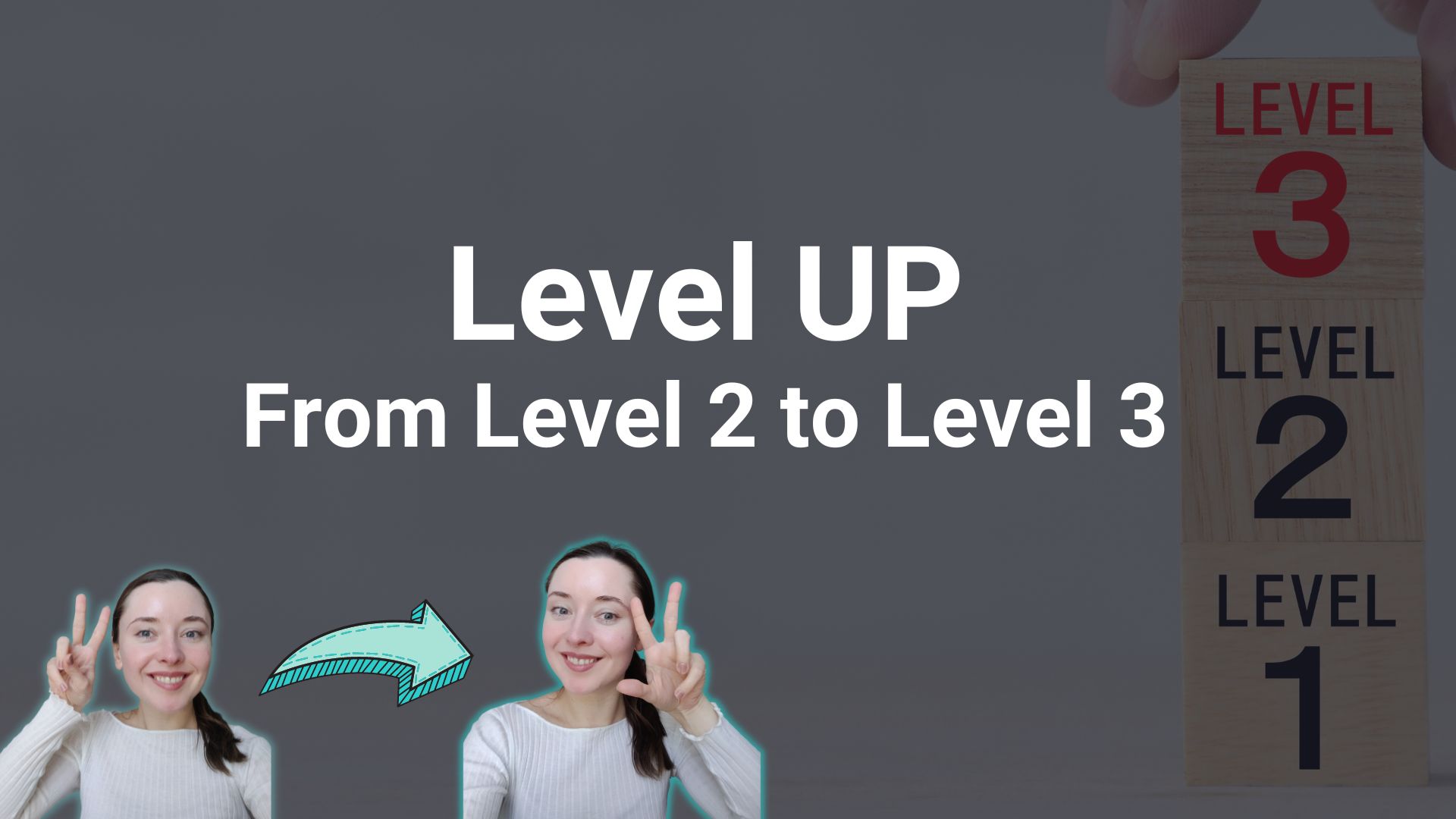 From Level 2 to Level 3 (STANAG 6001 exam) – 6 tips on where to start your exam prep
Posted by

Categories

BLOG

Date

April 19, 2023
If you have passed STANAG / SLP / JFLT Level 2 exam recently, you might be already thinking – what's next for me? Shall I already start Level 3 preparation?
Truth be told – the earlier you start, the better, because it's going to take some time. Don't expect to jump from Level 2 to Level 3 in just a few months.
In my opinion it's the biggest jump that you need to make in your language learning. It's a jump from 'survival in basic everyday situations' to 'discussing professional and geopolitical topics'. That's a lot.
Here are a few tips on where you start if you are feeling a bit lost:
1.Start exploring new topics (podcasts, news, articles).  If watching news in English sounds overwhelming right now, start here: Simple English News Daily
Spend a few weeks (or months) in this phase of exploring. Take it easy and be curious.
2. GIVE YOURSELF TIME.
Did I mention that it takes time to get from Level 2 to Level 3? It's cause it does. 😀
Give yourself minimum a year. Don't rush it.
3.  Get familiar with Level 3 requirements.
Read the documentation published by the armed forces in your country, the exam models, descriptors – everything that shows you what you might expect.
Support yourself with some Level 3 study materials, such as: Listening Booster  or Masterclasses on Writing (Upgrade your writing from Level 2+ to Level 3) as well as Reading Masterclass.
4. Gradually start introducing regular English routines into your life.
Try to have as much contact with the language as possible – you can start by consuming the language but make sure that you also introduce the element of PRACTICE! Otherwise it'll be passive learning. Here's the Listening Masterclass that will help you break the passive consumption loop if that's the stage you're at and will teach you active listening strategies (which my students swear by!).
5. How to start thinking in English? Do a course in English.
Not an English course. Learn something new in English. There are a lot of course platforms that offer courses of all kinds (you can choose something you are genuinely interested in) so why don't you give it a try? Try Coursera, Udemy or Teachable. When you process information in a foreign language – that's when you really start thinking in English.
Some courses in English:
Coursera:
*Course in English on Geopolitics
*Course on Introduction to Cybersecurity
* Course on Effective Communication in a Globalized Workplace
* Course on Advanced Leadership for the 21st century
6. Join a study group for support and accountability
Three times a year I run International Group Classes where a group of max. 4 service members prepares together for the challenges of the Level 3 exam. Do you want to join the next round?
We're starting in May. More details here.
As much as we tend to think that group classes are inferior to 1:1 classes- I wouldn't agree. They are not superior or inferior, they are just a different experience. Being a member of a group that shares a common goal can be motivating for many, and the fact that the group is international – is an extra push to speak the language. You just need to survive and cannot choose the easy option of using your native language. 🙂 This helps to build confidence.
XXX  In case you fail on your first attempt – do not get discouraged and do not spiral into thinking that you will never make it.   XXX
Many people need more than one attempt to pass the Level 3 exam and failing is not the reason to feel embarrased.
If you need support – contact me at stanag.bootcamp@gmail.com and let's talk about what is the best way for you to prepare for the exam and how I can help you achieve your goal.
Sometimes what we need is professional feedback focused specifically on areas of improvement and the roadmap.
Good luck and seek help if necessary! You don't have to do it alone.